INTECaec is a full-service Architecture, Engineering, and Construction firm with a mission of design excellence and long-term cooperative client relationships. Our team is skilled, qualified and experienced in all facets of design and construction, for a very diversified range of projects.
In addition, we are certified with the following government entities: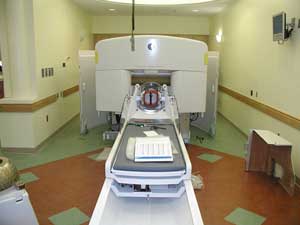 Since INTECaec first opened its doors in 1990, we've solidified our reputation as a small, flexible team that solves our clients' problems ina  creative, cost effective manner.
Take, for example, the Gamma Knife Suite we designed for Johns Hopkins University Hospital in 2002. To complete the project, our firm was tasked with accommodating a large radioactive cobalt ball that powered the suite's main surgical instrument into the building's underground levels. Obviously, we couldn't go through the hospital's front door with the dangerous device, and because this was at a time of heightened alert, the insertion of the cobalt ball had to be done without public knowledge.
Johns Hopkins asked us to design a way to move the ball into the suite through a concrete air shaft that ran beneath the hospital's front lawn. INTECaec devised a plan for rerouting the shaft through the gamma knife suite without cutting off the building's air supply or disturbing the site's grounds.
We made sure that the new air shaft was properly configured to move and install the cobalt core underground and onto the surgical machine. Then, one night, roads were closed, and we quietly moved the core into its new home without seeming to disturb as much as a blade of grass.
It wasn't long before The University of Maryland heard about our adventure and requested our services for their own gamma knife suite retrofit.
Project after project, we've proven that we can fit seamlessly into a team and exceed our clients' expectations with creative, yet practical, solutions. Our commitment, our focus, is always on getting it right no matter how tight the squeeze.